iPad is fucking everywhere
maj 19, 2010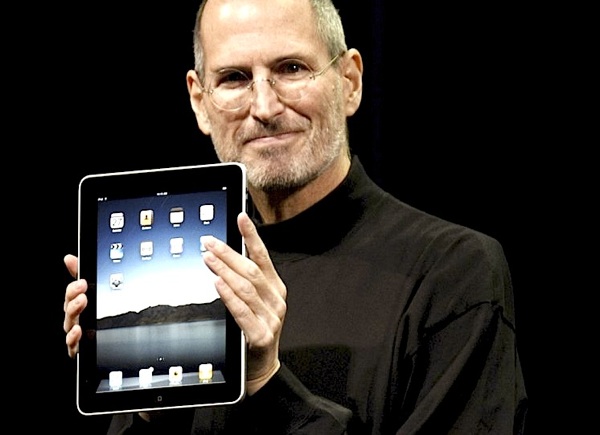 Den här iPad-hysterin kan jag inte riktigt förstå. Manicken är ju inte ens snygg. Otymplig dessutom. Och frågan är om det är en big iPhone (utan telefonmöjlighet förvisso) eller en dator? Jag gillar den inte. Varenda reklampelare är tapetserad med denna manick och jag vet att många i Sverige suktar efter den, där den släpps senare i år. Jag har hittils fått 9 förfrågningar på om jag kan ta med mig en iPad hem… Men sorry det blir ingen iPad hem. Jag har helt enkelt inte plats.
Och när vi ändå är inne i the world of Apple… Käkade brunch i februari på Anglais i Stockholm med många av mina vänner. Jag tror vi räknade till 13 iPhones i sällskapet utav 15. Jag och Gabbe var de enda som inte hade någon iPhone. I USA har alla Blackberry och skrattar åt iPhone…
Och Benson? Hon är sponsrad av Samsung och kör deras telefoner…:) Jag ska få en helt ny fin när jag kommer till Sverige igen. Galaxy heter den och lanseras i mitten på juni. Samsung you rock and I love u!
Steve Jobs come on.